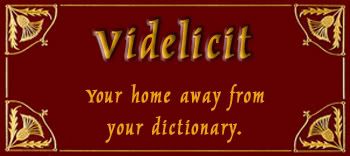 We're a new community - we went up 24 hours ago - for people who love words and grammar. We're a home for old, rare, misused, interesting and abandoned words and grammatical structures. Join us and inform, learn, debate and discuss until you absolutely can't go on. We're very friendly and we'd love the company of some sesquipedalians such as yourselves.

I asked one of your mods for permission to plug this comm a while ago and he/she did not reply. So if this is against the rules, please just delete it, and no harm done. :)

Join us in our unhealthy love of language!